ENGAGE WITH THE LATEST INDUSTRY INSIGHTS,
TRENDS AND RESEARCH FROM OUR ASSOCIATES POV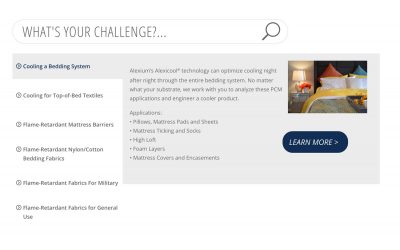 Alexium International is very excited to announce the launch of an expanded website making it easier for current and prospective customers to engage with us on any device. What's Your Challenge? Cooling a bedding system? Flame-retardant fabrics for military or general...