ALEXICOOL
®

SOLUTIONS. REST ASSURED.
When shopping for a new mattress, 60% of
consumers look for a mattress that stays cool.

Meet the latest in Alexicool® technology, providing both cooling and comfort for your bedding applications. You can rest assured, knowing you are offering innovative cooling and comfort solutions to your customers. Alexicool® technology is a proprietary finishing treatment enabling fabrics to deliver immediate, long-lasting cooling. The phase-change materials (PCM) are easy-to-apply, one-drum, microencapsulated solutions that promote thermal regulation. It's durable enough to withstand 25+ cycles of laundry at a competitive price point. Formulated to be halogen- and tris-free, Alexicool® PCM is REACH compliant to improve the protection of human health.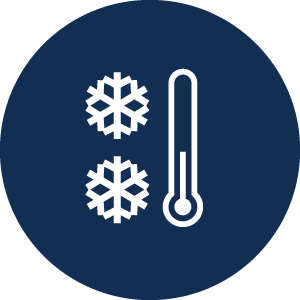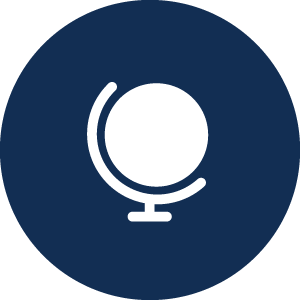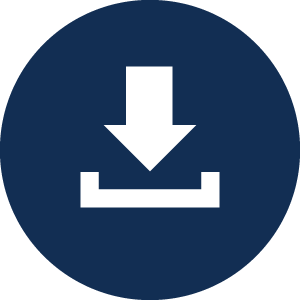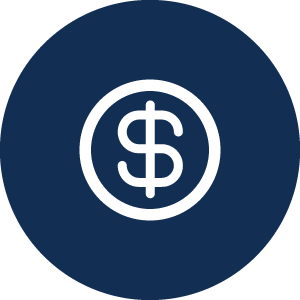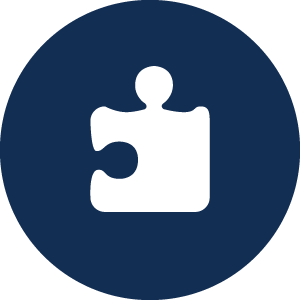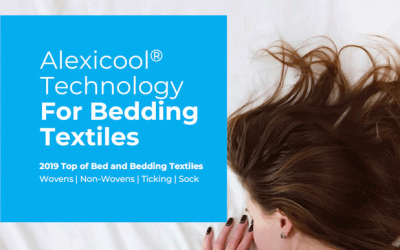 Alexicool® Technology for Bedding Textiles Highlights of the 2019 Top of Bed and Bedding Textiles Report Optimizing cooling of bedding textiles...
read more
ENSURE A MORE COMFORTABLE NIGHT'S SLEEP.
We work with you from the outset to engineer a cool, responsive mattress, helping to ensure your bedding components work together as a complete cooling system. The team behind Alexicool® technology assists customers in achieving OEKO-TEX® certification and product durability. Best of all, Alexicool® products are versatile and can be applied to ticking, high loft, foam and sock barrier, pillows and other mattress components.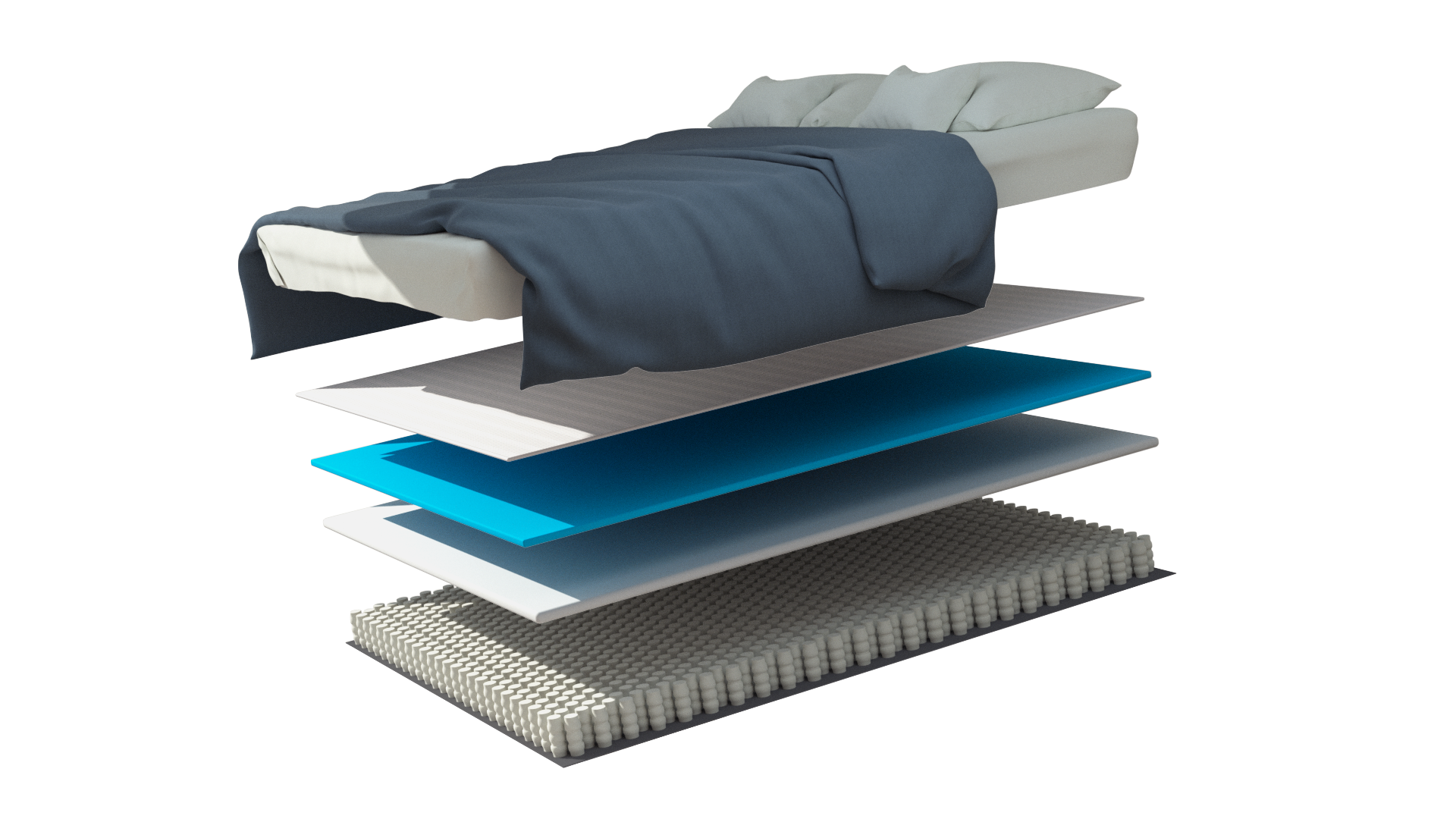 PHASE-CHANGE MATERIAL (PCM): HOW THE COOLING EFFECT WORKS
Alexicool® technology works by absorbing and releasing thermal energy to maintain a cool outer temperature that is comfortable against the skin. In its solid form, Alexicool® products are fully encapsulated PCMs which absorb body heat and begin to melt into a liquid—drawing heat away from the skin, containing it in the core of the PCM capsule. This is a regenerative process, so when the skin is no longer in contact with Alexicool® technology, it will transform back into a solid form, ready to be used again and again.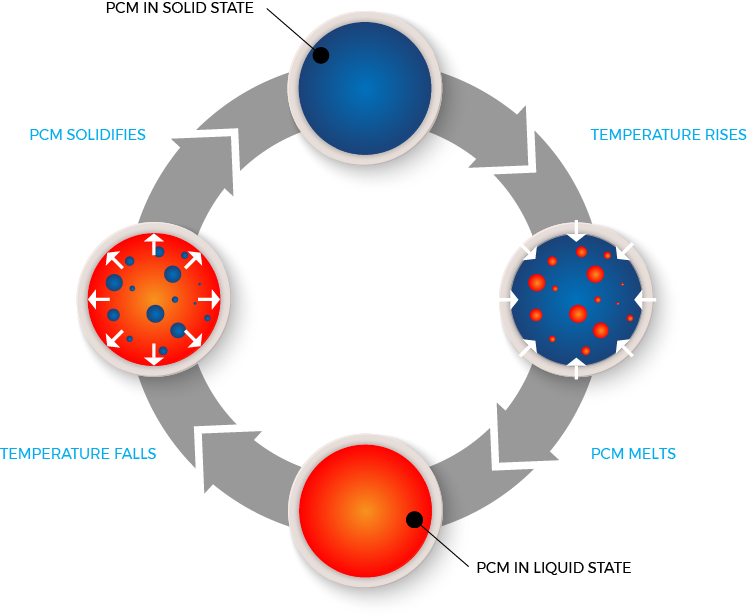 WHY ALEXICOOL
®

TECHNOLOGY?
Wash durable, long-lasting performance
Versatile, flexible finishing technology
Tris-free
Halogen-free
Offers OEKO-TEX

®

certified products
REACH compliant
DIRECT HAND-TO-HAND COMPARISON OF TREATED SAMPLES
Alexicool® Technology
Competitor
Alexicool

®

Product Offerings
Product
Application
Method
Alexicool

®

AC 1200
Ticking
Pad
Alexicool

®

AL 0670
Ticking
Foam
Alexicool

®

AL 4880
Top of Bed
Printed
Alexicool

®

AL 5560
Top of Bed
Roll Coat
Alexicool

®

 ST 3510
Top of Bed
Roll Coat
Alexicool

®

 FM 1665
Foam
Roll Coat
 Alexicool® is a registered trademark of Alexium Inc. ©2021 Alexium Inc. All rights reserved.
1According to the Better Sleep Council's research published in the May 2017 issue of Sleep Savvy Magazine